---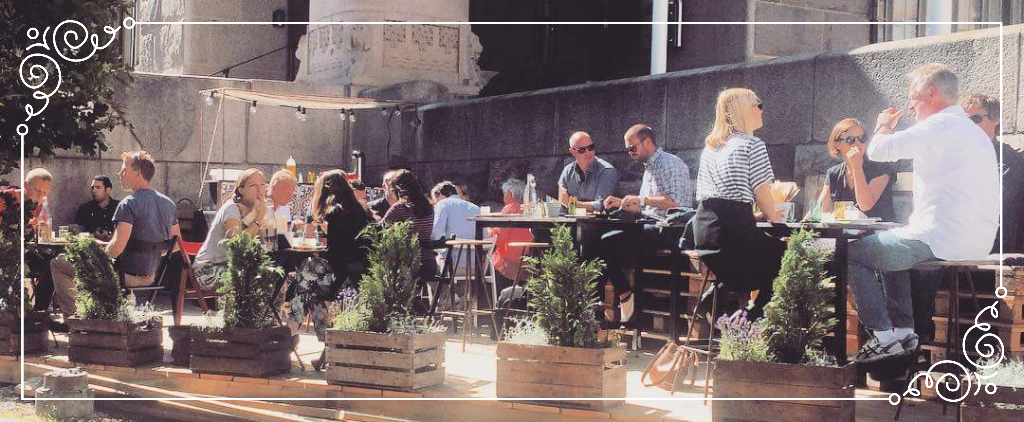 ---
Bocado: food portion which could be eaten in one or two bites"
Bocado, promise to bring the true Spanish flavor amongst the relaxed and authentic atmosphere of a Spanish Pintxos bar.
Our Executive Chefs oversees a menu of classic dishes with an innovative twist as well as signature dishes.
To complement the Pintxos, Bocado also offers delicious tapas and a selection of cheese and cured meats, including the famous Jamón Ibérico.
---
---
In the comfortable and intimate 30 sitting space, mosaic tiled open kitchen/bar; Spanish old street lamps and old doors and windows lined as a wall without letting Bocado be totally separated from the hall/receiver room of the old telecommunications building of Göteborg, you can still get the impression of hearing the old telegraph machines.
La Terraza-by Bocado, is a perfect outdoor-spot in the middle of the city for stop, chill, take a couple pintxos and hang out with friends for a while!
---
---